XtremepowerUS Deluxe Incline Above Ground In Pool Swimming Pool Ladder Large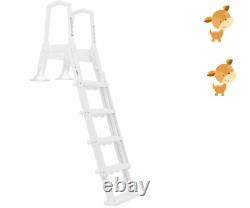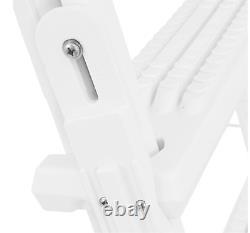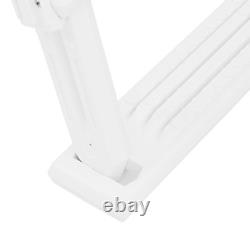 Swimming pool ladder for easy and safe entry and exit for your above-ground pool. Thanks to the extra-high strong handrails that are easily adjustable, you can customize this ladder to exactly what your pool needs. This no-frills ladder is simple and comfortable to use all swim season long. Made of high-impact corrosion-proof material and featuring a quick and easy assembly, you'll be able to have a splashing time with this swimming pool ladder that's built to last you through the years.
The large and thick graduated treads on the inside ladder create a "comfortable incline" and solid footing for every swimmer. Durability Material - made of high impact corrosion-proof structural foam that will last through the years.