W28145 Mineral Cartridge Replacement For Nature2 G45 Professional G & Pro G Plus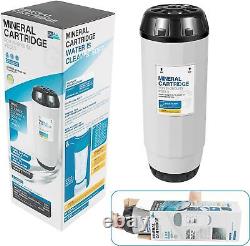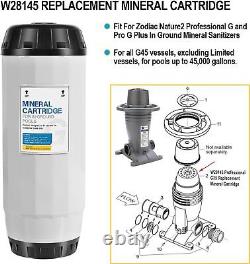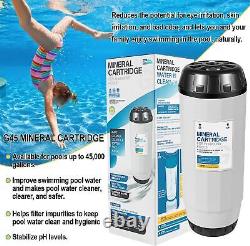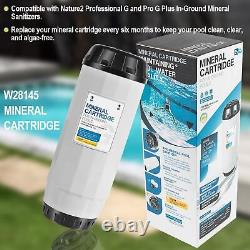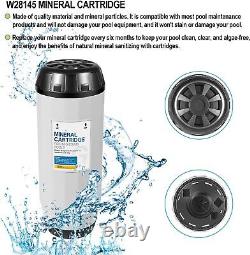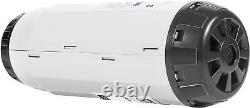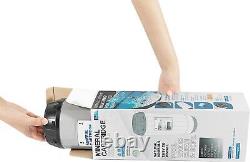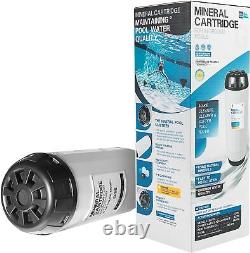 Pool Filter Mineral Cartridge Replacement Parts Kit Fit for Nature2 All G45 Vessels, for Professional G and Pro G Plus In Ground Mineral Pool Sanitizers, for Pools Up to 45K Gallons, Replace W28145. REPLACEMENT FOR ALL G45 VESSELS: This mineral cartridge is compatible with Nature2 Professional G and Pro G Plus In-Ground Mineral Sanitizers, a replacement mineral cartridge for all G45 vessels, for pools up to 45,000 gallons. FUNCTION: The W28145 mineral replacement cartridge improves swimming pool water, makes pool water cleaner, clearer, and safer, and stabilizes pH levels. Reduces the potential for eye irritation, skin irritation, and bad odor, and lets you and your family enjoy swimming in the pool, naturally. EASY TO INSTALL: Before installing the mineral filter, close any valves between the filter and the pool to prevent draining, remove the housing cap, remove and discard the old cartridge, and Inspect the O-ring.
If the O-ring is damaged, it must be replaced with a new one, then install the new G45 mineral cartridge. Replace your mineral cartridge every six months to keep your pool clean, clear, and enjoy the benefits of natural mineral sanitizing with cartridges. MATERIAL: The mineral cartridge replacement part is made of quality material and mineral particles. It is compatible with most pool maintenance products and will not damage your pool equipment, and it won't stain or damage your pool.
The United States package usually takes about 2-4 days to reach you. The actual time depends on the distance between the destination and the warehouse and the schedule of the post office. The international package usually takes about 7-20 days to reach you. We try our best to reply to your emails as soon as possible, due to the high volume of daily incoming emails and time zone difference, we may not be able to reply to your emails immediately. Please allow 24 hours for us to respond.
Your understanding will be highly appreciated!