Swimming Pool Alarm In-ground Kids Pet Dog Safety Drowning Alert Wireless Sensor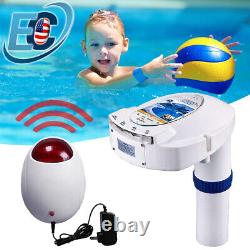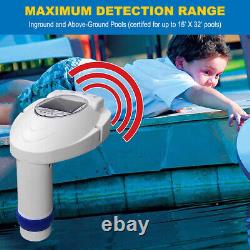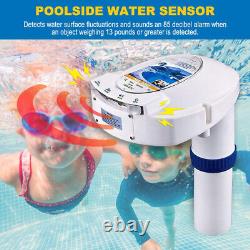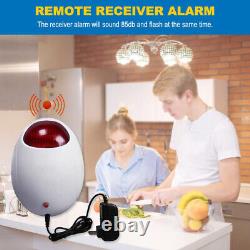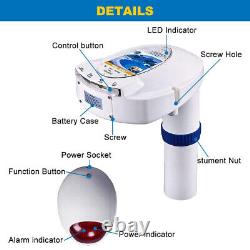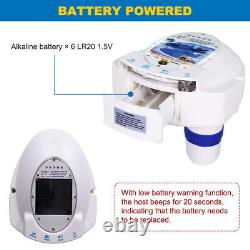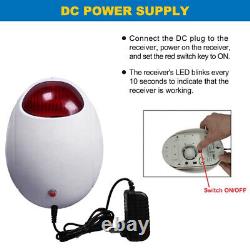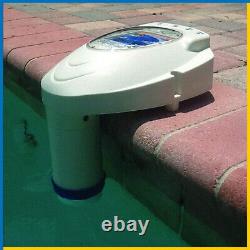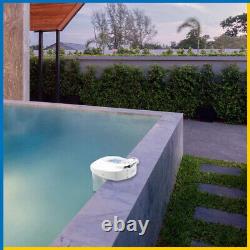 [Safe and Reliable] [Diversified Functions] [Easy to Install and Use] [Energy Saving] [Water Motion Sensor]. [Excellent Pool Alarm] [Keep Children and Pets Safe] [Lightweight]. [Safe and Reliable]: The sensor and alarm sound and flash to attract attention. Multiple underwater motion sensors are used to detect the entire pool area, and reliable alarms can detect the long-distance movement of the pool. The alarm sounded in a 16x32 aq foot pool in only 3 to 13 seconds, and the alarm level was 85dB within 3.5m. [Diversified Functions]: Yellow light indicates sleep or swimming status. The green light indicates the working status. The red light flashes continuously to show the alarm status. Audio indication of a status switch.
It can be used in almost all types of swimming pools, spas, and garden ponds. [Easy to Install and Use]: Alarm is recommended to use with 9V backup battery. It has only one button, can realize all functions, and is easy to install without disassembly. After resetting, if you fall into the swimming pool, the system will reactivate and sound an alarm. [Energy Saving]: The whole system saves electricity, and its battery can last for 18 months.
It is made of waterproof grade IP65. This product has passed CE and FCC certification. This pool alarm may be the best choice for your house safety product. [Water Motion Sensor]: Our pool alarm is equipped with the house and swimming pool units, designed to alert when someone or a pet falls into the water. With multiple underwater motion sensors, the alarm provides additional protection in swimming pool safety.
1× Indoor Unit (Back up Battery Not Included). 1× Adapter (DC 12V 200mA). Payments are to be made. We are not responsible for undeliverable address.