Pool Light Nicheless 12 Watt Color Led In Ground Swimming Pool And Hot Tub Spa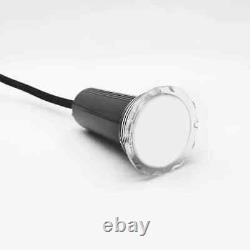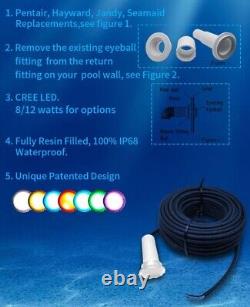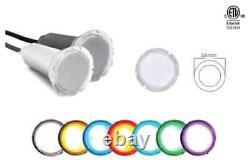 The latest LED technology and thermal management systems have been incorporated to provide vibrant RGBW performance with maximum energy efficiency. Perfect for 1.5 niche/wall fittings and bubblers. Low voltage LED replacements for industry standard niches including Jandy®, Hayward® and Pentair®. Nicheless pool & spa lights incorporate the latest generation LED technology and thermal management system to ensure maximum light output and reliability. In addition, these lights are extremely energy efficient and long-lasting. The entire system is extra-low-voltage ensuring safety at all times.
Its contemporary design and ease of installation make it the perfect choice for new pool construction or remodeling older pools. Color LED Nicheless light for Vinyl Liner, Fiberglass, concrete or Gunite Pools and Spas. Fits all standard 1 1/2 inch pool fittings.
These are replacement color LED lights for Pentair® Globrite®, Zodiac® Jandy® Pro Series Watercolor, SAVI® Melody, or Hayward® Colorlogic 320. Fits standard 1 1/2 inch fitting. Comes with adapter to allow it to fit into proprietary Pentair® and Hayward® fittings, but designed to fit into standard 1.5 inch female pvc fitting. Highest powered (brightest) nicheless lights available in the US.
Lights are rated for 50,000 hours of operation. To advance lights you simply turn off/on within 8 seconds to advance to next color option. Lights have a memory function so when turned off longer than 8 seconds they will remember the last setting when turned back on.