INGROUND CLEARANCE LINER! 16' x 32' 2'R Corners in Mondrian Mosaic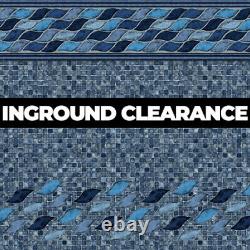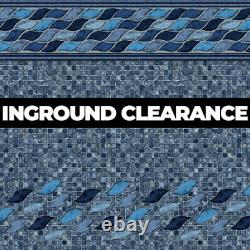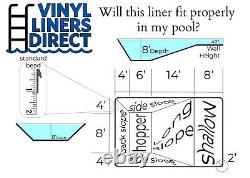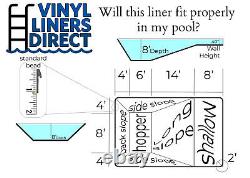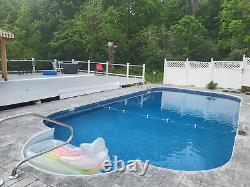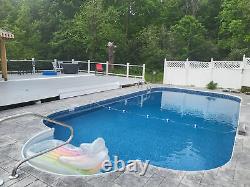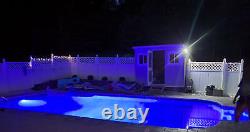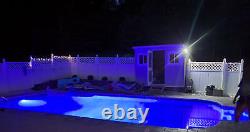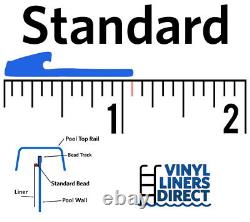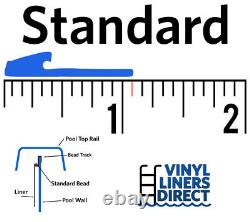 16' x 32' Inground Pool Liner. Mondrian Mosaic Tile Border with Blue Mosaic Tile Patterned Floor. Heavy-Duty 35 Gauge / 20 mil Material. This liner is designed for a 16' x 32' Rectangle with 2' Radius Corners, 3' 4 Shallow, 8' Depth.
Shallow Length is 8', Back and Side Slopes are 4'. RECOMMENDED: Install the liner in 70° F with abundant sunshine. Chemically Treated to Resist Harmful UV Rays. CLEARANCE LINER IN THIS SIZE ONLY. ITEM IS GUARANTEED TO BE FREE OF MANUFACTURING DEFECTS.