20 FT Swimming Pool Cover Reel Inground Cover Blanket Solar Reel Roller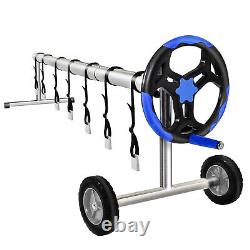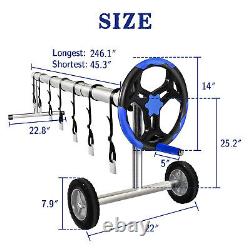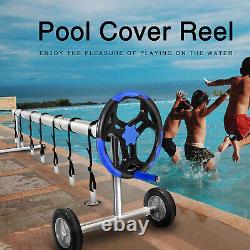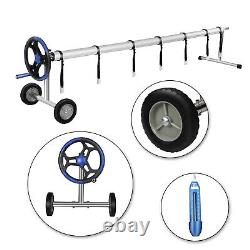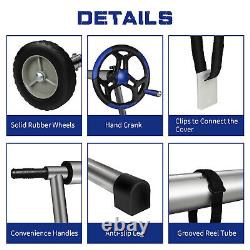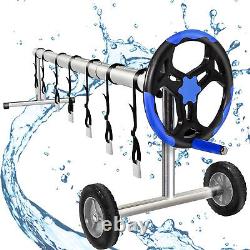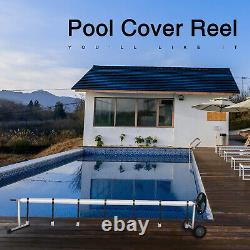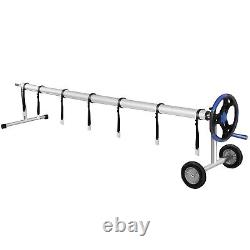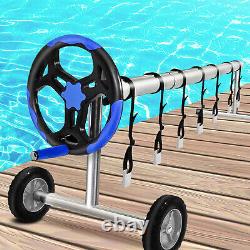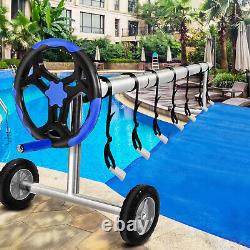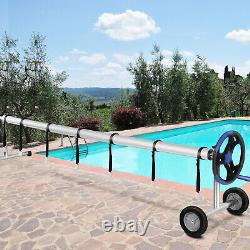 This pool cover reel set can make your life easier, Keep a solar cover on the pool to prevent with evaporation during the hottest months and to keep the water warm enough for swimming during cool season, you need this! Also covering your pool can keeps debris from falling in your pool. This reel can keeps the cover safe from damage and make your life easier. Fit In All Shape Pools?
This pool cover reel set fit in all shape pool, cover roller is suitable for in-ground swimming pools from 3 feet to 20 feet wide. The pool roll can accommodate all shapes of swimming pools, provided the width is within 18 feet. It is fit in all shape pool, just cut the cover. YUSING pool cover reel set can support a solar pool cover weighing up to 140Ib.
In addition to relying on aluminum tubing, it also depends on our two heavy-duty wheels and durable integrated stainless steel all-metal frame. The stainless steel frame is one piece and requires no assembly. 7-section thick aluminum pipes are solid, which can easily support heavy cover but not easy to sink in the middle.
This reel has a good balance and easy enough for one person to roll up or out. What's more, the reel itself large enough to allow the cover to easily roll off and on. 1x 20 Feet Aluminum Inground Solar Cover Swimming Pool Cover Reel and 1x Manual.
If you have any questions, please feel free to contact our customer service specialists directly and reply to you within 24 hours to resolve the problem. Fits In-ground Pools: Width 3.2 feet-20 feet. Materials: Aluminum & Stainless Steel.
Rubber Wheel height:7.9.