1.2HP Swimming Pool Pump Motor For Hayward In/Above Ground with Strainer Filter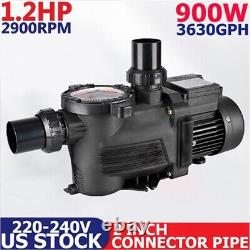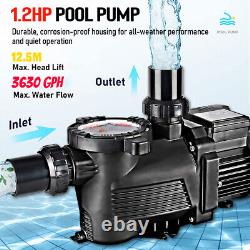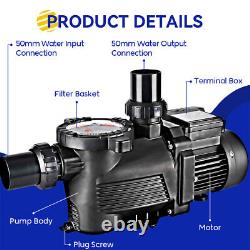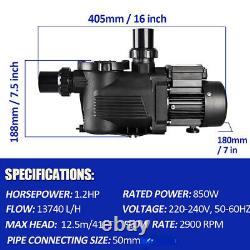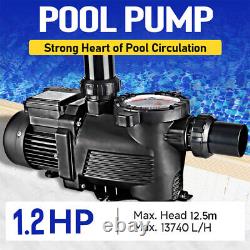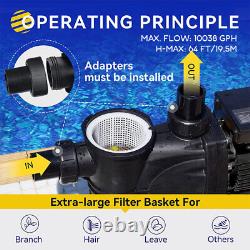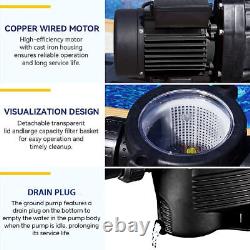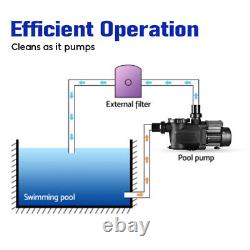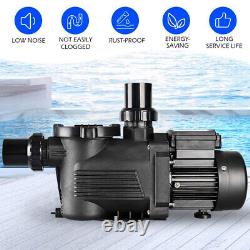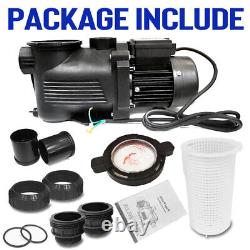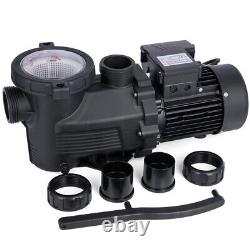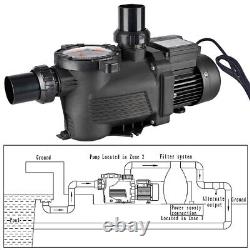 1.2HP High-Speed In Ground / Inground Pool Pump 2 Ports 1.5 Horse Power. 3630 GPH Pump Swimming Pool pump motor Strainer For Hayward 1.2HP.
Single Speed 1.2 HP Pool Pumps delivers outstanding performance and reliability at a fraction of the price of the big-name brands. With energy savings, up to 35% compared to regular pumps. Heavy-duty construction and advanced engineering provide high efficiency and quiet operation.
Built-in Single Speed settings give more user control to adjust the speed of water transfer with the low and high settings between 1,750 to 2,900 rotations per minute. Powerful 1.2 HP Pool Pump: Our swimming pool pump features a 2900 RPM copper wire motor that maximizes flow and minimizes noises.
Water Head Lift: 41 ft. Connector Size: 50mm Water Pipe. Water Temperature: 122 °F/ 50 °C. Stable Flow & Easy Clean: The 1.2 hp pool pump is suitable for max. Its airflow ventilation ensures a constant and sanitary water circulation. Also, it is equipped with an extra-large filter basket that is detachable for easy cleaning, while the transparent lid helps you maintain in time. Sturdy Con struction: The whole body of the in-ground pool pump is constructed with commercial-grade reinforced PP plastic, ensuring superior strength and non-leakage durability. Interfaces Included: 1.5 inch interfaces for hassle-free installation to fit the water inlet and outlet of this ground pump. Note: Please fill the pump with water to keep the motor from overheating for the first use. Notes on installation : 1, need to be installed under the pool, lower than the water level of the pool, the water volume is sufficient and stable.
If installed above the pool, must be filled with water before starting, can not just start the pump. Especially when newly installed, installed can not be immediately turned on to test, need to fill with water to turn on the machine.
Otherwise it will lead to dry burning, burn the engine, or generate noise, not according to the requirements of the installation is not protected. It needs to be installed indoors or outdoors with sufficient waterproofing measures, if installed outdoors without sufficient waterproofing measures, it will not be protected. 3, there is a high-speed engine in the pump, there will be a sound when running, have tried to control the volume, but the existing technology can not do completely silent, do not shoot if you mind. We send goods to your order's Address.
Thanks in advance for your close cooperation! We will reply you within 24 hours.